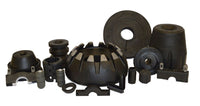 Houston Specialty Products Company was founded in 1985 to service the south Texas regional oil field industry. Since then, HSPC has grown in production size as well as national sales coverage. In March 2009, HSPC constructed and relocated to a new 30,000 square foot office and manufacturing facility in Hockley, Texas to better serve our customer's and sale's agents.
We continue to expand our injection presses & staffing to increase our manufacturing capacity and keep up with customer demands.
We pride ourselves on creating the finest rubber products that money can buy. Manufactured from formulas created for specific applications, HSPC molds a wide line of rubber products to serve your needs no matter what the condition. We bring the best materials together to create the very best product.
HSPC Products, Services and Reseller Opportunities
View Our Product Collection
Houston Specialty Products Co. molds a proprietary line of quality rubber parts for the oil industry.
Browse Products
Custom Tooling
Family owned for over 30 years with in house engineering capabilities for your custom tooling needs.
More Details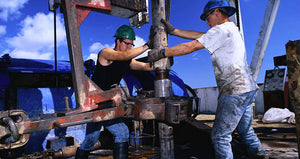 Sell HSPC Products
We're always looking for good partners to sell our products. Contact us today and setup a wholesale account.
Get Started